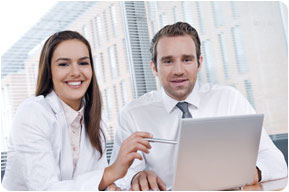 Financial Accounting Software (Standard Edition)
Do you wish to get rid of complex lengthy calculations and paper work?
Simple to use Financial Accounting Software is designed to maintain the overall business financial accounting details of your company at one place in computerized and systematic manner.
Bookkeeping software manage various records like Client-vendor information, Stock inventory records, Item details, Sales-purchase details, Voucher entry (payment voucher, receipt voucher, sales, purchase etc), Tax information etc to analyze overall business performance in a given financial year.
Only $45
-------------------------------